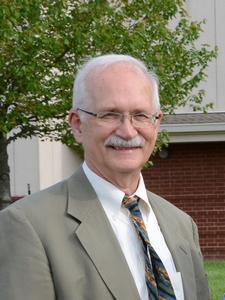 Patrick J. Corkery, 69, of Edwardsville Illinois passed away peacefully surrounded by family on January 8, 2019. Pat was born on June 22, 1949, in St. Louis, Missouri, the son of the late Bernard A. and Ann T. (Nordmann) Corkery.
Pat is survived by his wife of 30 years, Deborah (Winkle) Corkery; three sons, Brendan Corkery of Creve Coeur, Missouri, Casey Corkery of Edwardsville, Neil Corkery (died in infancy); one daughter, Colleen Corkery of Edwardsville; his mother Ann Corkery, 3 brothers, Dan, Vince and Ted and 3 sisters, Katie, Sally and Maggie; and many nieces and nephew.
He was preceded in death by one sister, Maureen.
Pat worked for forty years at the National Geospatial-Intelligence Agency before retiring in January 2018. He made several trips overseas in support of his country, earning him the Meritorious Civilian Service Award.
Pat had many interests. He loved sports, especially the Cardinals and the Blues and coaching kid's sports. He enjoyed being outdoors, camping, hiking with his family in Michigan and Colorado, spending time playing his banjo, and collecting music. Pat also taught PSR for many years at St. Mary's Church.
Visitation will be from 4 p.m. to 8 p.m. Monday, January 14, 2019, at St. Mary's Church in Edwardsville. Services will be held 10:30 a.m. Tuesday, January 15, 2019, at St. Mary's with Fr. Daniel Bergbower officiating. Burial will be at Valley View Cemetery in Edwardsville.
In lieu of flowers the family asks that you make donations to St. Mary's School in Edwardsville.
Weber and Rodney Funeral Home in Edwardsville is in charge of the arrangements. To leave an online condolence please visit weberfuneralhome.com