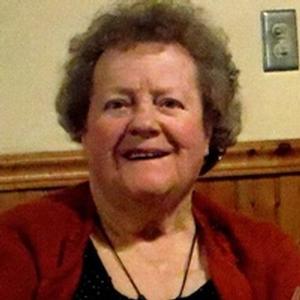 Rita Edna Pellazari, 78, of Granite City, IL, passed away at 6:24 a.m. Wed. Feb. 6, 2019 at Gateway Regional Medical Center in Granite City.
She was born Nov. 14, 1940 in Carlyle, IL to the late Oren Elmer and Edna A. (Gaffner) Childerson.
Rita had worked for Bussman Fuse and St. Louis Card Co. as well as being a caregiver for many years. She had been a member of the Moose and was a member of Freedom Worship Center. She loved to spend time with family and friends and especially her grandkids. She liked to garden, swim and be outdoors and was always keeping busy.
Survivors include 3 sons: John Lee (Ann) Pellazari, Marvin (Marsha) Pellazari and Mark (Catherine Hutchinson) Pellazari of Granite City; 8 grandchildren: Austin Pellazari, Aubrie Pellazari, Kay Porter, Katherine Gerber, Johnny Baker, Darrell Pellazari, Judy Jenkins and Lisa Warren; numerous great and great-great-grandchildren; twin sisters: Jane Childerson of Greenville, IL and June Childerson of Pocahontas, IL; and many nieces, nephews, cousins and friends.
She was preceded in death by her husband: John Otto Pellazari; a daughter: Rita Marlene Pellazari; 4 brothers: Veryl, Elmer, Elvin and Kenneth Childerson; and 3 sisters: Betty Koch, Donna Boaz and Shirley Childerson.
Visitation will be from 10:00 a.m. until time of services at Noon, Mon. Feb. 11, 2019 at Freedom Worship Center. Burial will follow at Valley View Cemetery.
Memorials may be made to the family.
Arrangements with online information and guestbook through Wojstrom Funeral Home & Crematory may be found at www.wojstrom.com.