Haine Gets Hold On Man Held With Aggravated Stalking Charge In First Hearing Under SAFE-T Act
by Submitted by Madison County Administrator's Office
published September 19 2023 4:01 PM
Listen to the story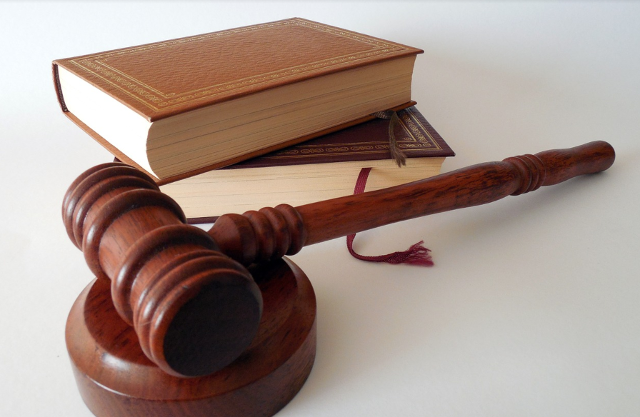 EDWARDSVILLE — Madison County State's Attorney Tom Haine announced Tuesday that the county's first detention hearing under the SAFE-T Act resulted in a judge granting prosecutors' request to detain a Swansea man who faces charges of aggravated stalking.
At a hearing Tuesday, the judge granted a petition by Haine's office for the pretrial detention of Matthew S. Kelly, 34. Prosecutors on Monday charged Kelly with one count of aggravated stalking, a class 3 felony, and one count of criminal damage to property, a class 4 felony.
Get The Latest News!
Don't miss our top stories and need-to-know news everyday in your inbox.
The detention petition argued that aggravated stalking is one of the offenses for which a defendant can be detained while awaiting trial. At the hearing, Assistant State's Attorney Ryan Kemper argued that the defendant poses an ongoing threat to the victim. Kemper is the Chief of the Warrant Division within the State's Attorney's Office, which has been re-tooled with additional staff to coordinate all pretrial detention issues.
Article continues after sponsor message
"We're well-prepared and will make the best of this situation," Haine said. "The staff of the State's Attorney's Office has worked very hard to meet this challenge: conducting research, mapping out new workflows, and holding meetings with law enforcement agencies and the courts. I appreciate all their hard work on behalf of victims of crime in Madison County."
The aggravated stalking charge against Kelly alleges that he had repeated contact with a person who has a protective order against Kelly. The charges also allege that he sprayed paint on the woman's vehicle, slashed tires on her vehicle and placed a tracking device on her vehicle. Associate Judge Ryan Jumper ordered that the defendant be detained while awaiting trial. The defense had asked that the defendant be released or placed on electronic monitoring. "As everyone knows, the system that previously sought to ensure justice and victim safety has been upended," Haine said.
"But as today's result shows, we are going to do our very best to use all available tools under the new system to ensure the safety of everyone in Madison County. As such, we'll be filing many more detention petitions and presenting our arguments at hearings like the one held today." This charge and the statements made herein are based upon probable cause.
The defendant is presumed innocent unless proven guilty
More like this: