Tuesday Sports Roundup: MELHS Posts OT Win, Alton Boys Lose, Edwardsville Girls Win, Harris Has 27
published January 12 2022 6:19 AM
updated January 13 2022 6:17 AM
Listen to the story
TUESDAY, JANUARY 11 SPORTS ROUNDUP
Subscribe Now to Breaking News
BOYS BASKETBALL
METRO-EAST LUTHERAN 53, COLUMBIA 51 (OT): Metro-East went into overtime to take a hard-fought, nip-and-tuck game over Columbia at Hooks Gym.
The Knights took a 15-10 lead after the first quarter, but the Eagles came back to tie the game at halftime 20-20, then took a 35-32 lead after the third quarter. with Metro-East rallying to tie the game at 44-44 after regulation, then outscored Columbia in the overtime 12-9.
Jaeden Rush led the Knights with 17 points, while DaMarkus Bean added eight points, Devan Rush had seven points, Bennett Briles, T.J. Harris and Jeremiah Neal all had six points each and Lumpkins scored a single point.
Metro-East is now 9-8, while the Eagles fall to 12-6.
COLLINSVILLE 60, ALTON 40: Alton saw its three-game winning streak come to an end as Collinsville led from start to finish in the Southwestern Conference game at Vergil Fletcher Gym.
The Kahoks held leads of 21-10, 36-17 and 46-24 after the first three quarters, but the Redbirds outscored Collinsville in the fourth quarter 16-14.
Tray Swygeart, Devin Davis and Jake Wilkinson all led the Kahoks with 13 points each, while Nick Horras had seven points, Deante Franklin hit for five points, Matt Clark had four points and Jamorie Wysinger scored three points.
Collinsville is now 13-5, while Alton is now 3-13.
SAXONY LUTHERAN 67, VALMEYER 29: In the Chester Tournament, Saxony Lutheran of Jackson, Mo. led all the way in a win over Valmeyer.
Vince Oggero led the Pirates with 16 points, with Aiden Crosslin, Jordan McSchooler and Elijah Miller all hitting for three points each and both Evan Rowe-Brown and Eli Wolf both scoring two points apiece.
The Pirates are now 1-15.
EAST ST. LOUIS 71, BELLEVILLE EAST 55: Four players scored in double figures for East St. Louis in their SWC win at the East gym.
The Flyers led from wire-to-wire, with advantages of 18-14, 33-22 and 51-37, outscoring the Lancers in the fourth quarter 20-18.
Daveon Hawkins led East Side with 24 points, while Macaeleb Rich had 15 points, Christian Jones added 11 points, Damarion Brown hit for 10 points, Mackenly Falconer had seven points and both Davis Bynum and Jaden Hale scored two points apiece.
The Flyers are now 14-4, with East dropping to 11-6.
Article continues after sponsor message
In other games played on Tuesday, Columbia (Mo.) Rock Bridge won over visiting Granite City 48-41, Civic Memorial defeated Maryville Christian 56-37 and East Alton-Wood River got past Litchfield 61-50. Three games --- Jersey at Piasa Southwestern, Sparta at Roxana and Mulberry Grove at Father McGivney Catholic --- were postponed, while results for Bunker Hill at Marquette Catholic weren't available at press time.
GIRLS BASKETBALL
EDWARDSVILLE 54, BELLEVILLE WEST 45: Syd Harris had another big game for Edwardsville, scoring 27 points as the Tigers rallied in the fourth quarter to take the SWC win at the West gym.
Edwardsville held a 14-12 lead after the first quarter, but the Maroons came back to take a 27-25 lead at halftime, then had a 42-40 lead after three quarters. The Tigers rallied to outscore West 14-3 to take the win.

To go along with Harris' performance, Emma Garner had 12 points for Edwardsville, while Ellie Neath had five points, Ella Cook had four points, Molly Peel had three points, Blakely Hockett added two points and Zay Hoover had a single point.
The Tigers are now 16-4, while the Maroons go to 9-8.
PANA 73, CARLINVILLE 14: Pana led all the way through in defeating Carlinville in a South Central Conference game at Pana's gym.
The Panthers led from start to finish, holding advantages of 17-6, 36-8 and 57-12 after the first three quarters, outscoring the Cavaliers in the final period 16-2.
Isabella Tiburzi led Carlinville with seven points, while Jill Slayton scored four points and Braley Wiser added three points.
The Cavvies are now 8-9 for the season.
In another game on Tuesday, Triad won at Mt. Vernon 40-38. Results for Carrollton at Staunton and Belleville East at East St. Louis weren't available at press time.
MSCHA HOCKEY
MONDAY'S RESULT
ST. LOUIS UNIVERSITY HIGH 5, EDWARDSVILLE 1: St. Louis U. High defeated Edwardsville in a Mid-States Club Hockey Association Municipal Division game Monday night at the Affton Athletic Association arena in south St. Louis County.
Nick Lyons, Niko Nadreau, Mario DiMaggio, Colin Duffy and Luke Gund all scored goals for the Junior Billikens, while a late goal from Connor Morrison gave the Tigers their only score.
SLUH outshot Edwardsville 36-9, with Kai Vetter making 31 saves in goal for Edwardsville.
The Tigers are now 1-15-1 on the season, while the Jr. Bills improve to 13-2-1.
If you have an item for the Sports Roundup, please E-mail the results and statistics to Dan Brannan at [email protected], or you may text the results to (618) 623-5930, and it will be used in that day's Riverbender.com/EdGlenToday.com Sports Roundup. We will accept both high school and junior high school results for the Sports Roundup.
Read More: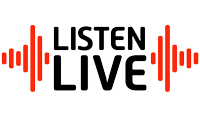 "Bob Seger & The Silver Bullet Band - Night Moves" now playing on The Eagle, the Riverbend's only Classic Rock station. Check out Riverbender Radio Today and Listen to Win!