Tuesday/Wednesday Sports Roundup: Elliott Has Big Game For Redbirds, Roberts Leads Jersey With 16 Points, Edwardsville Wins In Hockey
published January 13 2022 6:08 AM
updated January 13 2022 11:14 AM
Listen to the story
WEDNESDAY, JANUARY 12 SPORTS ROUNDUP
Subscribe Now to Breaking News
BOYS BASKETBALL
TUESDAY'S RESULT
COLLINSVILLE 60, ALTON 40: Alton saw its three-game winning streak ended as Collinsville jumped to an early lead and never looked back in its Southwestern Conference win at Vergil Fletcher Gym.
The Kahoks went out to a 21-10 first-quarter lead, then expanded the advantage to 36-17 at halftime and 46-24 after three quarters, with the Redbirds outscoring Collinsville in the fourth quarter 16-14.
Devin Davis, Tray Swygeart and Jake Wilkinson all led the Kahoks with 13 points each, while Nick Horras scored seven points, Deante Franklin netted five points, Matt Clark hit for four points and Jamorie Wysinger scored three points.
Adrian Elliott, Jr. had a big game for Alton with 20 points, with Roger Elliott scoring six points, Ihzel Brown had five points, Alex Macias had four points, Jeremiah Van Zandt hit for three points and Blake Hall scored two points.
Collinsville is now 12-5 on the year, while the Redbirds go to 3-13.
WEDNESDAY'S RESULTS
HIGHLAND 51, JERSEY 50: In a very close game, Jersey rallied in the fourth quarter, but Highland held off the rally to take a narrow win in a Mississippi Valley Conference game at Havens Gym.
The Bulldogs led at the end of the first quarter 9-6, and slightly extended it to 24-19 at halftime and again after three quarters 40-26. The Panthers rallied to outscore Highland 24-11, but just fell short.
Edward Roberts led Jersey with 16 points, with Tanner Brunaugh scoring 15 points, Jaxon Brunaugh hit for eight points, Trenton Decker had three points and Drake Goetten, Ayden Kanallaken. Sam Lame and Francis Vogel all had two points each.
The Bulldogs are now 8-10, while the Panthers go to 6-8.
In the only other scheduled boys game of the evening, Freeburg defeated Roxana 74-36.
GIRLS BASKETBALL
Article continues after sponsor message
BREESE MATER DEI CATHOLIC 56, GRANITE CITY 28: Mater Dei expanded on a slim first-quarter lead during the second and third quarters in going on to a win over Granite City at Memorial Gym.
The Knights held a 7-6 lead after the first quarter and expanded it to 23-11 at halftime and to 45-22 after three quarters, outscoring the Warriors in the fourth quarter 11-6.
Kaylyn Wiley led Granite with 13 points, while Claire Sykes scored 11 points and Melashia Bennett came up with four points.
Mater Dei is now 10-7, while the Warriors fall to 8-8.
Three other games were scheduled on Wednesday --- Bunker Hill at East Alton-Wood River, Waterloo Gibault Catholic at Roxana and Metro-East Lutheran at Carlyle --- but results for all three games weren't available at press time.
MVCHA HOCKEY
MONDAY'S RESULT
COLLINSVILLE 6, ALTON 0: Nathan Austin's hat trick helped Collinsville go on to a 6-0 Mississippi Valley Club Hockey Association win over Alton Monday night at the Wilson Park Ice Rink in Granite City.
Lincoln Duffy scored twice for the Kahoks and Tanner Bettis added another goal as Collinsville outshot Alton 24-10. Jacob Zagorski stopped all 10 of the Redbirds' shots to get the shutout for the Kahoks, while Greg Fite had 18 saves in goal for Alton.
Collinsville 12-5-1, while the Redbirds are now 7-11-1.
EDWARDSVILLE EAST 4, EAST ALTON-WOOD RIVER 1: Sean Armstrong, Adam Johnson, Blake Miller and Ben Rotter all found the range for Edwardsville East in their win over EAWR Monday night at the East Alton Ice Arena.
Drake Scroggins had the Oilers' only goal of the game as the Tigers outshot EAWR 44-26. Miles Rosenthal had 25 saves for Edwardsville, while Gerold Myatt made 40 saves for EAWR.
The Tigers are now 2-15-2 on the season, while the Oilers are 0-18-0.
In other games this week in the MVCHA, Monday's results saw Granite City defeating St. John Vianney Catholic 5-1, Freeburg/Waterloo took a 6-2 decision over O'Fallon and Highland defeated Bethalto 6-1. On Tuesday, Belleville shut out the Oilers 10-0, it was Freeburg/Waterloo over Edwardsville East 12-0, Columbia and O'Fallon skated to a 3-3 tie and Granite City defeated Triad 6-1.
If you have an item for the Sports Roundup, please E-mail the results and statistics to Dan Brannan at [email protected], or you may text the results to (618) 623-5930, and it will be used in that day's RIverbender.com/EdGlenToday.com Sports Roundup. We will accept both high school and junior high school results for the Sports Roundup.
Read More: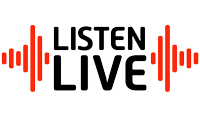 "Kiss - Rock And Roll All Nite" now playing on The Eagle, the Riverbend's only Classic Rock station. Check out Riverbender Radio Today and Listen to Win!