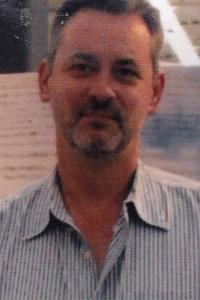 Craig Scott York, 58, of O'Fallon, Illinois passed away at 6:09 p.m. on Wednesday, September 28, 2022, at Memorial Hospital in Belleville.
He was born March 8, 1964, in Granite City, a son of Brenda (Adams) Caito and the late Larry York.
Craig had worked for many years in the restaurant industry, always looking to help others, and enjoyed his early days with the Boy Scouts and attending Cedar View Baptist Church. He had a passion for sports, was a fan of the St. Louis Cardinals baseball and Blues Hockey, and enjoyed his days of playing basketball and football.
He is survived by his mother and stepfather, Brenda and William Caito of O'Fallon; his wife, Kathy York; brother and sister-in-law, Michael and Lisa York of O'Fallon; nephews and niece, Aaron York serving with the United States Air Force in Okinawa, Japan, Jessica York of St. Louis and Jacob York of Kansas City, Missouri; aunt and uncle, Jackie and Mike Mink of St. Louis; other extended family and friends.
In celebration of his life, visitation will be at Irwin Chapel, 3960 Maryville Road in Granite City on Tuesday, October 4, 2022, from 11:00 a.m. until time of funeral service at 1:00 p.m. with Reverend Greg Dickerman officiating.
Burial will follow at Sunset Hill Memorial Estates in Glen Carbon.
Memorials may be made to St. Matthew Methodist Church in Belleville, Illinois, and may be accepted at the funeral chapel.