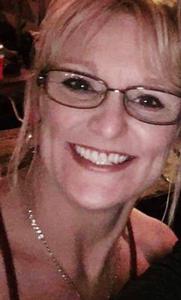 Ellen 'Nikki' Northcutt, 44, departed from this earth on Friday, April 2, 2021 in Wood River, Illinois.
She was born to Edward H. Northcutt and Jenny L. Kershner on July 20, 1976 in Alton.
Nikki was an avid NASCAR fan and some of her greatest joys in life were traveling and spending time with her friends and family.
Nikki is survived by her daughters, Samantha (Michael) Northcutt of Collinsville, IL and Lindsey Hoehn of Roxana; her mother Jenny Kershner and stepfather Larry Kershner of Roxana. She is also survived by her boyfriend, Robert Huff of Alton; her siblings, Michelle (Roger) Pritchard of Lebanon, MO and Edward (Terri) Northcutt of Godfrey; a stepsister, Jessica Northcutt of Jerseyville; and many aunts, uncles, nieces, nephews, and cousins.
She was preceded in death by her father, Edward H. Northcutt; a niece, Brandy Pritchard; and her grandparents Virginia and Orville Mize.
Private memorial services will be held.
Professional services entrusted to Paynic Home for Funerals, with an online guestbook available at www.paynicfh.com
Memorials may be made to Paynic Home for Funerals in care of her daughters.