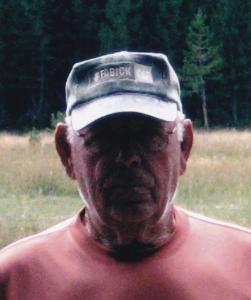 Harold D. Wright, age 83, of Granite City, IL, passed away on Saturday, September 16, 2023 at Granite Nursing and Rehab Center in Granite City, IL. Harold was born on March 2, 1940 in Spartanburg, SC.
Harold was a United States Army veteran who proudly served his country with honor. On August 29, 1959, Harold married Lillian Mae Barton, the love of his life in Granite City, IL, and Lillian passed away on March 13, 2020. Harold retired from Stein Steel as a separator operator after many years of dedicated service. He was an outdoorsman who enjoyed hunting, fishing. He also enjoyed vacationing at Yellowstone National Park. His greatest joy was spending time with his family. Harold will be remembered as a devoted family man who loved his family. He will be sadly missed by all who knew and loved him.
He was preceded in death by his mother, Mott Tabor; step-father, James Tabor; and by one sister, Thelma Scrugg.
He is survived by his loving children, Michael (Yang) Wright of Granite City, IL, James (Debra) Wright of Buford, SC and David Wright of Granite City, IL; dear sister, Sue Trotter; proud grandfather to six grand children and three great-grandchildren; nieces, nephews, extended family and friends.
Harold requested to be cremated and to have no formal services.
Condolences may be expressed to the family online at www.irwinchapel.com.