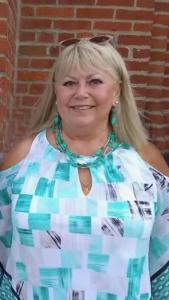 Kathy Jo Beiermann, 71, died at 5:37 a.m., Wednesday, September 13, 2023 at Saint Louis University Hospital.
She was born in Carrollton, Illinois on May 15, 1952, and graduated in 1970 from Jersey Community High School in Jerseyville.
Surviving are her spouse and companion, Gary J. Beiermann of Jerseyville; a son, Jason Walter Beiermann of Jerseyville; two half brothers, Terry Witt of Jerseyville and Ronald Kessler of Godfrey.
She was preceded in death by her parents, Walter and Rosie (Vancil) Witt; and a step brother, Richard Witt.
A Mass will be celebrated at 10 a.m. Thursday, September 21, 2023 at Holy Ghost Catholic Church in Jerseyville, with Father Martin Smith officiating.
Memorials may be given to St. Francis/Holy Ghost Catholic School in Jerseyville or to Masses.
Crawford Funeral Home in Jerseyville is in charge of the arrangements.
Memories may be shared at www.crawfordfunerals.com.