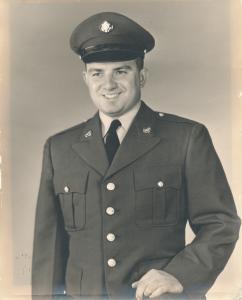 Ralph W. Ruhmann, 80, of Edwardsville, passed away on November 28, 2021, at Anderson Hospital in Maryville, IL.
He was born on December 1, 1940, the son of Ralph and Roseanna (Hemmer) Ruhmann.
Ralph and Thelma are members of Our Lady Queen of Peace Catholic Church in Bethalto. He served his country with the Army Reserves and then became a loyal member of the Teamsters Local 50 and was a Professional Truck driver since the age of sixteen.
He volunteered with the Hamel Fire Department for 42 years, was a member of the 55 Alive Group, and was a member of the Marble-Hill Gang.
Ralph married Thelma Steingrubey in Hecker, IL. She survives
In addition to his loving wife, Thelma; he is also survived by a daughter and son-in-law, Amy Jo (Danny) Gusewelle of Prairietown; a son, Christopher Ryan (Darcey) Ruhmann of Caseyville; a granddaughter, Emerson "Emmy" Gusewelle; three grandsons, Brady Gusewelle, Austin Scott Ruhmann, Brady Pontious; three sisters, Eileen Curran, Mary Althoff, and Juleen Weilbacher; four brothers, Brother Thomas Ruhmann, John Ruhmann, Wayne Ruhmann, and Steven Ruhmann.
In addition to his parents, he was preceded in death by a brother, Stanley Ruhmann, and a sister-in-law, Elizabeth Ruhmann.
Visitation will be from 4:00 pm until 7:00 pm at Elias, Kallal & Schaaf Funeral Homes, Bethalto, Illinois.
A Mass of Christian Burial will be held on Saturday, December 11, 2021, at 11:00 am at Our Lady Queen of Peace Catholic Church in Bethalto with Father Tom Liebler celebrant.
Memorials are suggested to the Volunteer Fire Department in Hamel.
Online condolences can be given at www.eliaskallalandschaaf.com.