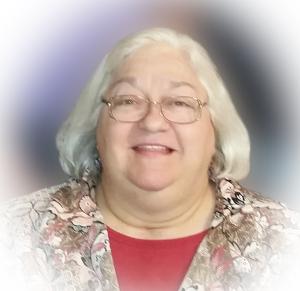 Sonja Jane Gowin Yagow, age 74, of Collinsville, IL, born December 1, 1948, in Poplar Bluff, MO, passed away peacefully on Saturday, September 16, 2023 at Alton Memorial Hospital in Alton, IL, surrounded by loved ones.
Sonja was passionate about teaching. After earning her Bachelor's in Special and General Education, she went on to begin her teaching career in 1970 at the Grant Community Consolidated School District #110 in Fairview Heights, IL. In 1986 she began teaching at Holy Cross Lutheran School. Sonja and her late husband, Fred Yagow, later opened and operated Kaleidoscope of Kids in Collinsville in 1999 until May 2022. She won many awards within the school district as well as the Business and Professional Women award through The National Federation of Business and Professional Women's club, in which she was also a mentor.
Sonja loved baking, especially wedding cakes. She also loved crafting and yarn work.
She was preceded in death by her husband, Fred E. Yagow, whom she married on December 16, 1967, and celebrated 53 years of marriage; parents, Clyde Leroy and Juanita Faye, nee Bailey, Gowin; foster parents, Paul "Pete" Jasper and Frances Marion Barnett; two brothers: Archie Lincoln Gowin, and Clyde Leroy Coleman; and two sisters: Ethel Elaine Black, and Lela Marie Greason.
She is survived by two daughters: Mary (Thomas) Wells of Titusville, FL, and Lisa Yagow of Roselle, IL; three grandchildren: Nathaniel Wells, Alexander Wells, and Benjamin Wells; two great-grandchildren; and numerous nieces and nephews, great nieces and nephews, and great-great nieces and nephews.
Visitation will be held 4 – 7 p.m. on Thursday, September 21, 2023, and again at 9 – 11 a.m. on Friday, September 22, 2023, at Holy Cross Lutheran Church in Collinsville, IL.
The funeral service will immediately follow the visitation and will begin at 11 a.m., with Rev. Kyle Wright and Rev. Dale Skeesick officiating.
Entombment will be at Sunset Hill Cemetery in Glen Carbon, IL, after the service.
In lieu of flowers, memorials may be made to Holy Cross Lutheran Church Sunday School Program, Holy Cross Lutheran Church Resource Teacher Fund, or Kimball Middle School re: Orchestra and Chorus Programs and will be received at the visitation or can be mailed to Barry Wilson Funeral Home, 2800 N. Center Street, Maryville IL 62062.
Condolences may be expressed to the family at barrywilsonfuneralhome.com.