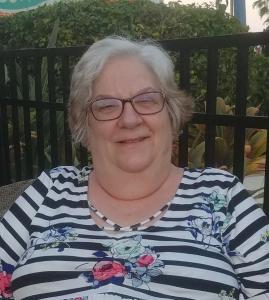 Marion "Mim" Louise Allen, 67, died at 1:26 p.m. on Wednesday, January 12, 2022, at her residence.
She was born December 29, 1954, in Highland, Kansas the daughter of the late William Maxeiner and Alice (Cory) VonBergen. She worked for Traveler's insurance as an underwriter assistant for many years.
Surviving are two daughters, Andrea Allen (Michael Heimann) of Fairview Heights, IL and Khristina Turnbull (Jeremy) of Alton, two grandchildren, Austin Turnbull and Sophia Turnbull, five brothers, Earl Maxeiner, Henry Maxeiner, Lester Maxeiner, Bill Maxeiner, and James VonBergen and one stepbrother, Randy VonBergen, one sister, Sharon Massalone, two stepsisters, Dawn Abner and Linda VonBergen.
Besides her parents, she was preceded in death by two sisters, Joan Maxeiner and Toby Criveau, one stepsister, Marilyn Johnson, and one stepbrother, Gary VonBergen.
Marion's two girls and her grandchildren were her whole world. Marion was loved by so many extended family and friends. She enjoyed The Muny and The Fox Theater. She loved movies and her favorite TV shows. She was mighty competitive and loved nothing more than winning at her favorite game nights with friends and family. She will leave a massive hole in so many lives.
Visitation will be Monday, January 17, 2022, from 3:00 p.m. – 7:00 p.m. at Gent Funeral Home in Alton. Memorials may be made to the charity of one's choice. Additional information and online guest book may be found at www.gentfuneralhome.com