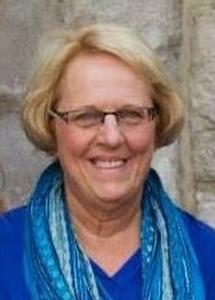 Jan Wickenhauser, 63, lost her courageous battle with cancer on Monday, May 13, 2019 at Barnes Jewish Hospital.
She was born on June 4, 1955 in Alton, IL, one of four children born to Dal and Helen Pace. Jan graduated from Alton High School, and stayed home to raise four children. She will be remembered for her friendly manner while serving customers at My Just Desserts in downtown Alton for 16 years.
She married Dan Wickenhauser on June 22, 1974, and together they were blessed with nearly 45 years of marriage and four wonderful children.
Surviving are her husband, Dan Wickenhauser of Brighton, IL; four children and their spouses: Dana & Chad Verhoff of Fall City, WA, Randy & Brenda Wickenhauser of Weldon Spring, MO, Laura & Josh Pollard of Godfrey, IL, and Tyler Wickenhauser & Trinity Zyss of San Jose, CA, and her siblings and their spouses: Mike & Maria Pace, Steve & Carmen Pace, and Sheila & Jim Lair. Jan had a tremendous love for her seven grandchildren: Grant, Kaylee, Jase, Natalie, Greyson, Charlotte, and Jackson; and a special fondness for her three nieces: Jamie Vogt, Michelle Clark, and Amanda Olivent.
To know Jan was to love her. She never knew a stranger, could engage anyone in conversation, and often gave nicknames to her friends. She enjoyed weekly BINGO with her sister and niece, never missed a Cardinals game, and loved spending time with her grandkids.
Family and friends are invited to a Celebration of Life on Saturday, May 18 from 11 am to 3 pm at the First United Methodist Church on Airport Road in Godfrey.
Memorials or donations can be made in her name to Godfrey First United Methodist Church.
An online guestbook is available at www.paynicfh.com